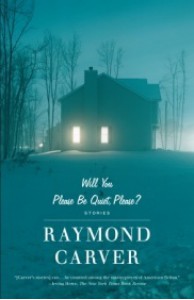 What a sad, really heart-breaking collection of little stories; each one of them masterfully built.
I remember back in the 80's, when I wasn't reading literature, how Carver was mocked by many in the media for his minimalist style -- yet not a hint about the emotional intelligence contained in his writings. Just wonderful.
It's also a small personal triumph for me, as I'm learning finally how to read short story collections.
Anyway, great stuff.